How to improve guest experience with resort digital signage
Resorts and hotels need a wide variety of signs, and using digital signage is the absolute best way to orient and guide guests. Here's why
WRITTEN BY: TelemetryTV, 03-15-2022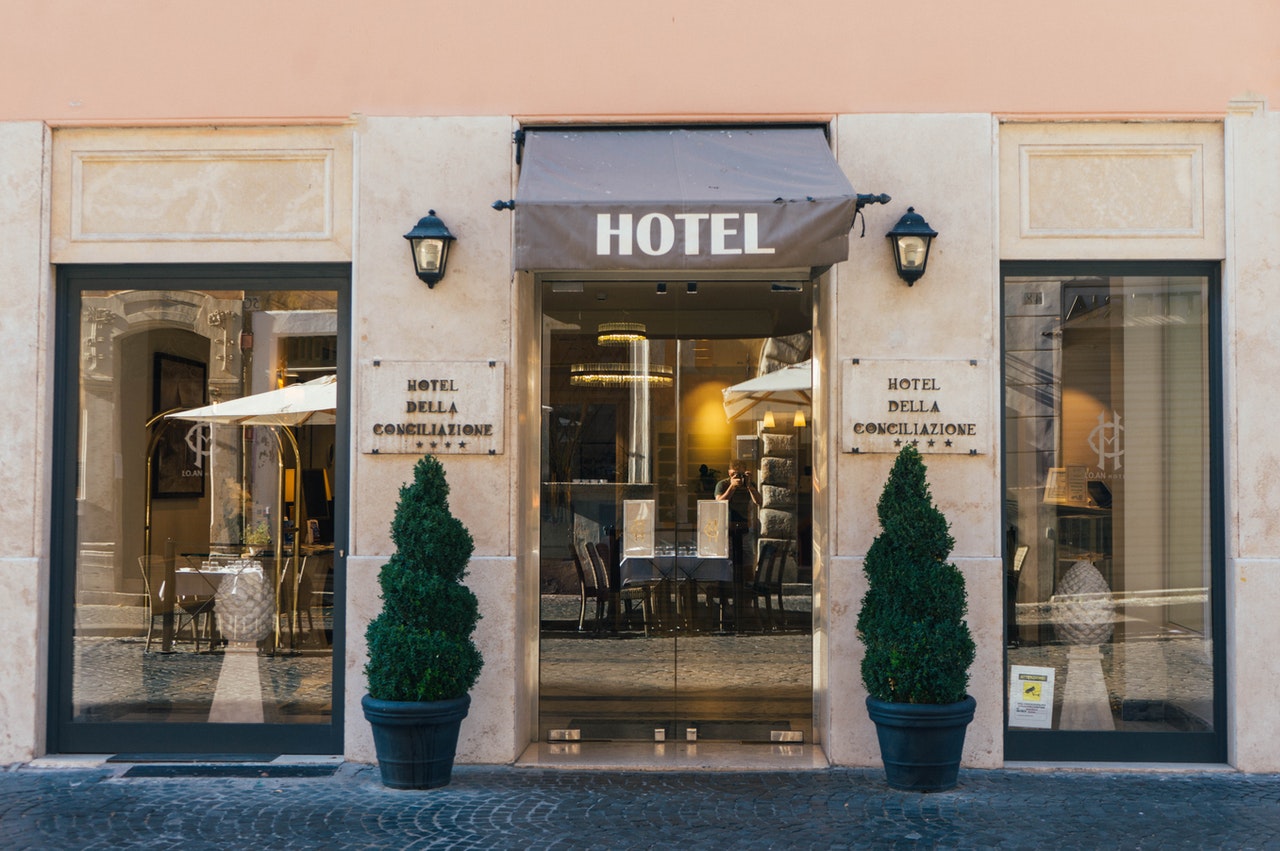 Any place where people need to know the lay of the land has to have signs. So needless to say, orientation is super important for a facility as large as a resort.
Digital signs allow you to take things a step further than printed signs by offering the option to use eye-catching dynamic content—and even better—interactive content.
Here's everything you need to know.
Top recommendations to use digital signage in the hotels
The goal of a resort is to offer as comfortable, relaxing, and luxurious of an experience as possible for your guests. So using the best and most useful form of visual communication is a must. These are some of the tops ways that you can use digital signage at your resort or hotel to improve the guest experience.
Use interactive digital signage in reception areas
Reception is one of the most important parts of any hotel or resort. So making sure your guests are comfortable, informed, and entertained right off the bat is key. Digital signs do all of this and more.
Interactive digital signage allows guests to get oriented on their own and have a little fun while doing so. While their room is being prepared, or even while waiting for a taxi or for friends to come down, guests can use your interactive digital signage to occupy themselves. It's the perfect way to keep them entertained while giving them access to the info they need.
Even if your digital screens are not interactive, you can still present pretty much everything guests need to know about your resort. This includes activity times and locations, bar and restaurant details, and reservation lists for any part of your resort.
Entice guests with digital signage in hotel restaurants
Your resort's restaurants should take advantage of digital signage the same way that everyday restaurants do. The fact is, digital signs allow you to display dynamic, eye-catching content that guests will not be able to ignore.
Mouth-watering videos of your chefs at work on digital menu boards will stimulate their appetites and get them in the mood for a satisfying meal. You can even have your resort restaurant digital signage be interactive so guests can make their way through your menu and even open videos of various dishes being prepared or served.
The result is guests who are excited to try a variety of dishes at your resort's restaurants because it will all look super good on your digital signage.
Orient guests with hotel map visualization
One of the biggest challenges that resort guests face (and the most frustrating) is finding their way around. So digital wayfinding is a major help that guests will appreciate.
It allows guests to use an interactive map right in your reception area, lobby, or anywhere else that you place interactive screens. They can even search terms like "latte" to find the nearest place that they can order a hot drink, or "pizza" to find out where on your premises they can score a slice, if anywhere.
Digital signs as navigation tables in the hotel
Take it a step further with touchscreen tables that guests can use for digital wayfinding, multi-player games, or finding info. Groups of guests can gather around your digital touch tables to plan their evening and make sure they're all on the same page.
Use digital signage screens in your lobby for entertainment
For guests who want to relax while they wait, display videos of your resort and all of the activates they can partake in. Spas, restaurants, bars, and events will look amazing to guests on your digital signage.
Resort or hotel lobby digital signage can also include things like local news, weather reports, and even social media content to encourage guests to engage with your social networks.
Generate more revenue with third-party ads
Create a new revenue stream using your digital screens by promoting other businesses in the area. Whether you have marketing agreements or are simply selling ad space at key locations around your resort, third-party ads are an excellent way to let your signage pay for itself and then some.
Keep everyone safer with improved emergency communication
Visual communications can save lives in the event of a situation. Create screen overrides on your digital signs that come on by default in case of emergency. These can be used to help guide everyone to safety in a more efficient and orderly manner.
Try a Free Trial of TelemetryTV Now
Improving the guest experience at your resort or hotel is easy. All you need are a few good displays, media players, and the TelemetryTV app, which you can try for free.
Whether you are looking to install hotel lobby signage or digital signs anywhere else on your premises, you can control it all with TelemetryTV's intuitive CMS (content management system) remotely. Try it today!
Visual Communication. Everywhere.
Get started for free. No credit card required.