How to Use Digital Signage for Stadiums to Improve Customer Experience
Stadiums are full of opportunities to use digital signage to your advantage. Here are the top use cases for stadium digital signage
WRITTEN BY: TelemetryTV, 05-18-2022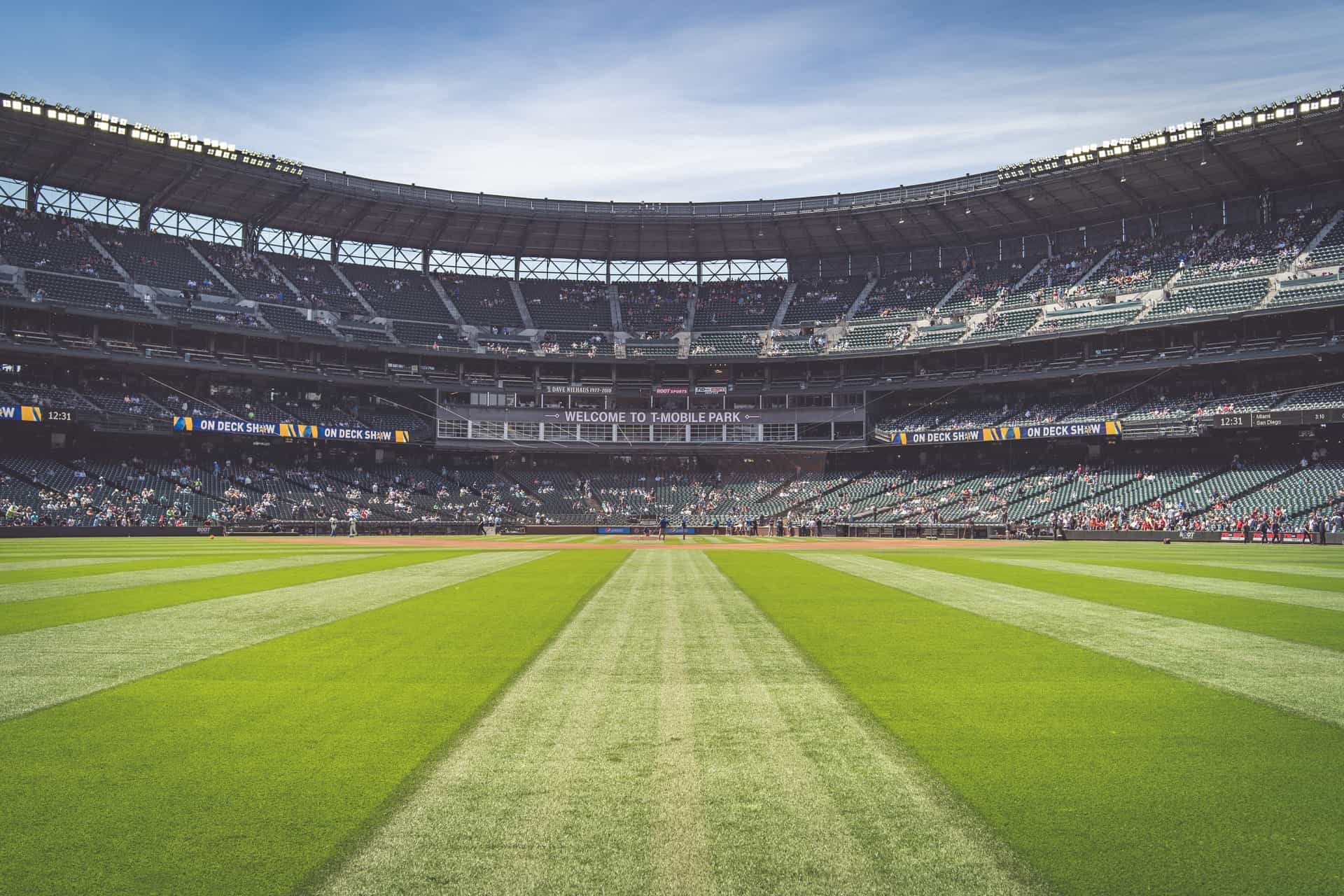 With thousands of people coming in, staying for extended periods of time, and exiting, stadiums are full of potential use cases for digital signage software like TelemetryTV.
And compared to poster boards and printed signs, stadium digital signage is a major upgrade. It's dynamic, meaning you can play videos, graphics, and a combination of media, bright, and far more detailed with the use of 4K and UHD resolutions.
With that said, here are some of the top ways that stadiums can use digital signage to enhance event-goers experience and make things run more smoothly.
Leverage Your Screens To The Max
TelemetryTV is the only digital signage software you need to drive engagement, productivity and revenue for your business.
Learn More
Benefits of Digital Signage for Stadiums: How to Use Them
Jumbotrons and Video walls
Let's be honest, no stadium is complete without at least one giant display that lets people in the upper rows see what's going on more clearly. But did you know that you can use the same intuitive digital signage software to manage your giant in-stadium displays that you use for all of your other digital signage?
Whether it's live feed, real-time data, pre-made playlists, or a combination of all of them, your digital screens can all be run from your cloud-based CMS (content management system).
Combine game statistics, scores, instant replays, and other content that adds to the viewer experience seamlessly with advertising and branded content from pre-made playlists.
Digital Wayfinding
Let's face it, stadiums are mazes of areas, sections, aisles, and rows. Without a little guidance, event goers can easily go the wrong way and get lost and frustrated.
Digital wayfinding solutions such as wayfinding kiosks allow event attendees to use an interactive digital guide that highlights the fastest route to their seat or to other destinations. An interactive map shows where the nearest concession stands are, bathrooms, water fountains, ticket sales booths, or any other points of interest on the premises.
Digital wayfinding also lets users search terms like "food" to see all of the areas where they can buy something to eat.
Effective digital wayfinding for stadiums reduces foot traffic, and increases customer satisfaction by getting people from point A to point B faster and easier.
Third Party Advertising
Digital signage is ideal for use as a way to gain third party ad revenue—and not just through your largest stadium screens.
Anywhere that you use digital signage on the premises, you can include ads. Or, you can put up digital screens specifically for advertising. These can go on walls, around entrances or exits, or anywhere there's available wall space or space overhead.
Whether it's for partners, sponsors, or local businesses, third party ads on digital signage are a must for stadiums.
Concession stand digital screens
Event goers are bound to want a snack at some point, and that's why football stadium food displays are key. Getting people to buy—and buy more—is much more achievable with bright, enticing digital screens that show promos, videos of snacks and food being prepared and served, and content that encourages hungry attendees to buy a snack.
Especially if your football stadium snack display is UHD, snacks will be super hard to resist.
Digital menu boards can be managed remotely from any device with a browser through your cloud-based CMS. Making changes, whether it's updating an item's availability, adjusting item prices, or adding new items, is simple and can be done by any staff member in minutes.
TelemetryTV Makes Digital Signage for Stadiums Easy
In addition to having a convenient cloud-based CMS that anyone can access and use, TelemetryTV offers a load of business boosting benefits.
Craft your own content through native app support for Canva and other tools that are super simple to use, even for novice users. Included templates allow anyone to log in on the fly and create a content playlist with ease that can then be used for any use case you need.
Then, you can manage your content screen by screen, or in groups as big as you want in order to save time.
Get Started Now with the TelemetryTV App for Free
Try a 14-day trial of TelemetryTV today totally free. You can create your own playlists and take all of its tools and features for a test drive. See for yourself how intuitive and useful the app is for crafting, deploying, and managing digital content playlists.
Request a free demo of TelemetryTV and get a case-by-case demonstration of how it would work at your stadium specifically.
Enhance the experience for attendees of all events at your arena or stadium with digital signage and see how much it can increase your revenue.
Visual Communication. Everywhere.
Get started for free. No credit card required.