How to Use Real Estate Digital Signage
Digital signage for real estate helps firms stay ahead of a quickly moving industry. Here's how to utilize digital displays for all your real estate needs.
WRITTEN BY: TelemetryTV, 12-06-2020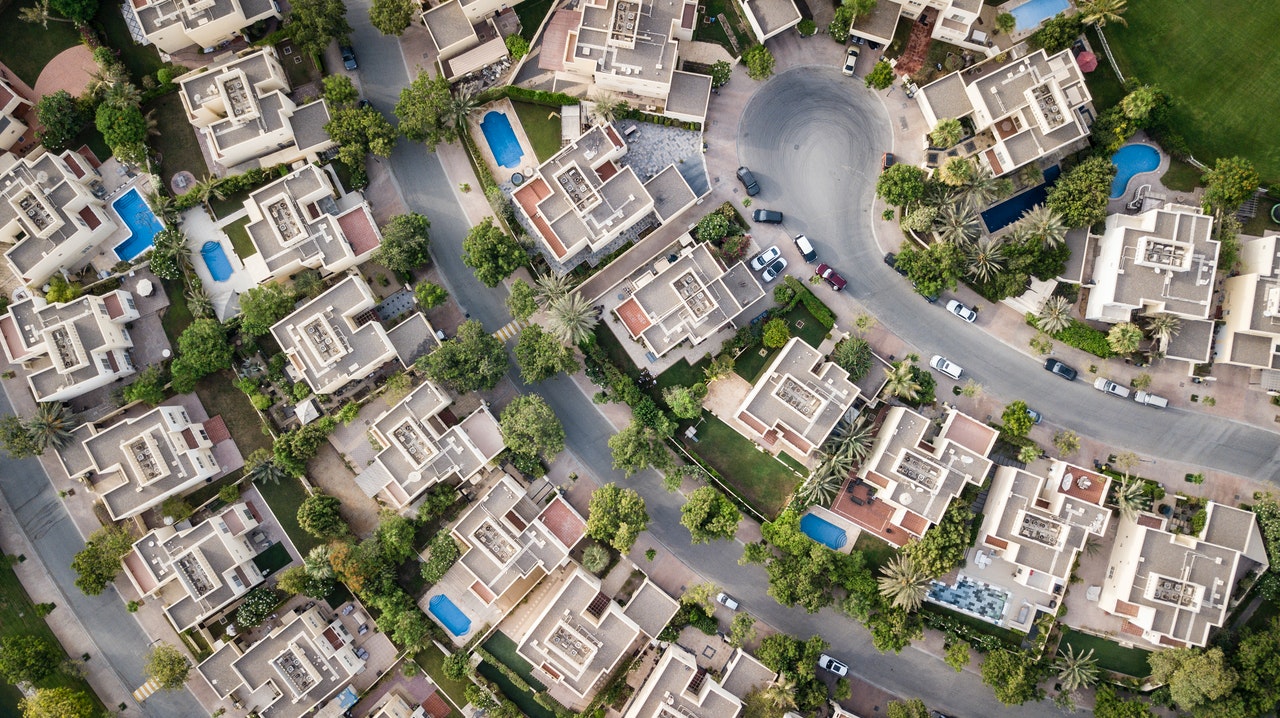 Every successful real estate agency, no matter how large or small, knows that marketing is a huge part of the game. That's why most residential and commercial real estate companies spend an arm and a leg on making themselves known through online ads and out-of-home advertising.
But what if we told you there's a better and more cost-effective way of doing things? A way you can ditch all those dull static signs, get rid of printing costs, and modernize your real estate brand? And a way you can seamlessly mesh your real estate business' digital presence with its physical footprint?
Real estate digital signage can do all those things and more.
What is cloud-based digital signage?
Cloud-based digital signage for real estate allows you to remotely manage your real estate company's network of digital screens all through an easy-to-use web application. All your content is stored on the cloud, which means no need for in-house servers.
Most cloud-based digital signage is easy to install and offers a wide range of features that make content easy to create and deploy. Best of all, most digital signage cloud-based content management systems (CMS) are about the same price as a Netflix subscription.
Not to mention that at TelemetryTV, we offer a free version of our cloud-based digital signage software.
How to use real estate digital signage
1. Update property listings with ease
We don't have to tell you that things change extremely fast in the world of real estate. That's why it's super important to be able to react and adjust on the fly. Unlike traditional signage, which could take weeks to update, digital signage for real estate allows you to showcase and update property listings at the drop of the hat—no matter where you happen to be.
Did a highly sought-after property just get taken off the market? Just whip out your phone, visit your CMS dashboard, and delete the property off of the listings your screen is currently displaying. It's that easy.
2. Property listings for targeted audiences
Many real estate agencies have multiple locations with very different clientele bases. One clientele base might be in search of a quieter suburban lifestyle while another might be looking for condos and apartments in a lively urban setting. Whatever the case, your real estate digital signage can help you tailor content in each of your locations to best suit your clients' needs and desires.
Content scheduling and playlists allow you to pinpoint content down to individual screens, or be based on things like time of day. Basically, it enables you to display content such as listings, ads, property guides, promotions, and news to the people it is likely to be relevant to.
Digital signage has been proven to boost customer experience as well.
3. Virtual photo and video tours
When a potential property-buyer walks into your real estate offices, it's important to have helpful information to show them.
With digital signs, you can display things like area property values, neighborhood information, area attractions and amenities, and much more. But the most helpful thing you can do is to have virtual photo and video tours of your property listings on your agency screens.
Doing so will let buyers do surface-level sifting of potential homes, condos, or other properties on the market without having to go there and check in-person. Basically, it'll quickly get rid of useless visits to properties that a virtual tour would've eliminated in the mind of the client in a matter of seconds, saving everyone involved from wasting time.
4. Marketing and promotion
Your storefront and office screens should also be used at every opportunity to market and promote your agency. There are many ways to do this but our go-to's would be branded content and videos, customer testimonials, realtor bios, and of course, the services and listings your real estate company has on offer.
Beyond that, you can also use your real estate firm's store-front and office screens as ad space for local companies in the area to advertise on as an extra revenue stream.
5. Upcoming events
One of the biggest and most challenging aspects of real estate is keeping potential clients in the know at all times. With real estate digital signage, you can display upcoming local events such as community gatherings, realtor meetups, or open houses.
Better yet, your real estate digital signage can be linked to your realtors' social media business accounts so when they have an open house coming up, their Facebook or Instagram post will automatically be highlighted on your office's screens.
Use cases: Top digital signage apps to use for real estate
In practice, leveraging digital signage is made simple with the help of integrated apps that you can manage remotely from virtually any device. Here are just some of the apps you can use for real estate and how they work.
HTML app
The HTML app gives you all the control you need to completely customize your real estate digital signage. TelemteryTV's Custom Apps SDK makes it simple to create fully functional apps of your own. You can use HTML, Javascript, or CSS to integrate any and all features you might need that aren't offered by one of our many default apps.
Website app
Integrating a website of your choice into your digital signage is super easy with the Website app. Simply input the address you want to show up on your screens and viola! Users can navigate using a touchscreen or keyboard.
Notice app
You can turn your signs into digital bulletin boards with the Notice app and push out engaging, customized notifications on the fly--including screen overrides. You can integrate images, gifs, icons, and other media to make them even more eye catching.


Events app
With the Events app, you can make sure everyone around your office or facility knows about upcoming meetings or happenings. Digital signs are the ideal tool to gain the attention of busy passersby for event updates.
Webhooks
Being able to keep track of everything in one place is a lifesaver for real estate agents, or anyone who works in real estate at all for that matter. Webhooks allow your apps and software to communicate with one another in real time--something invaluable for keeping things organized and saving time.
Video integrations
When it comes to marketing nowadays, everyone knows that video is king. Since it's simple to upload and integrate your own videos or those from the web, your digital signage content will be even more attention grabbing and engaging. TelemetryTV's Web Video App supports HTML5 video and modern streaming formats. Play standard video files such MP4, webM, more adaptive streaming formats such HLS and DASH, or social video platforms such as YouTube, Vimeo, and Flash..


How to get started with real estate digital signage
There are three key things you'll need to get digital signage up and running in your real estate agency.
The first is picking a digital display to show off your firm's listings and content in stunning high-resolution. We recommend a commercial screen that is at least 50 inches. For an in-depth guide on the top digital signage screens on the market now, visit here.
The next piece of hardware you'll need to pick up is a media device to stream your content to your screens. There are quite a bit of digital signage media players on the market. To see the best of the best, visit here.
Finally, you'll need cloud-based digital signage software, like we mentioned earlier. Just make sure that the digital signage platform you pick is powerful, intuitive, feature-rich, and of course, doesn't break the bank.
Want to learn more? Why not try out a 14-day free trial of TelemetryTV today?
Visual Communication. Everywhere.
Get started for free. No credit card required.