15 Credit Union Marketing Ideas That Actually Work in 2022
Find out the best ways to market your credit union for 2022 and beyond that you might be missing out on.
WRITTEN BY: TelemetryTV, 08-06-2022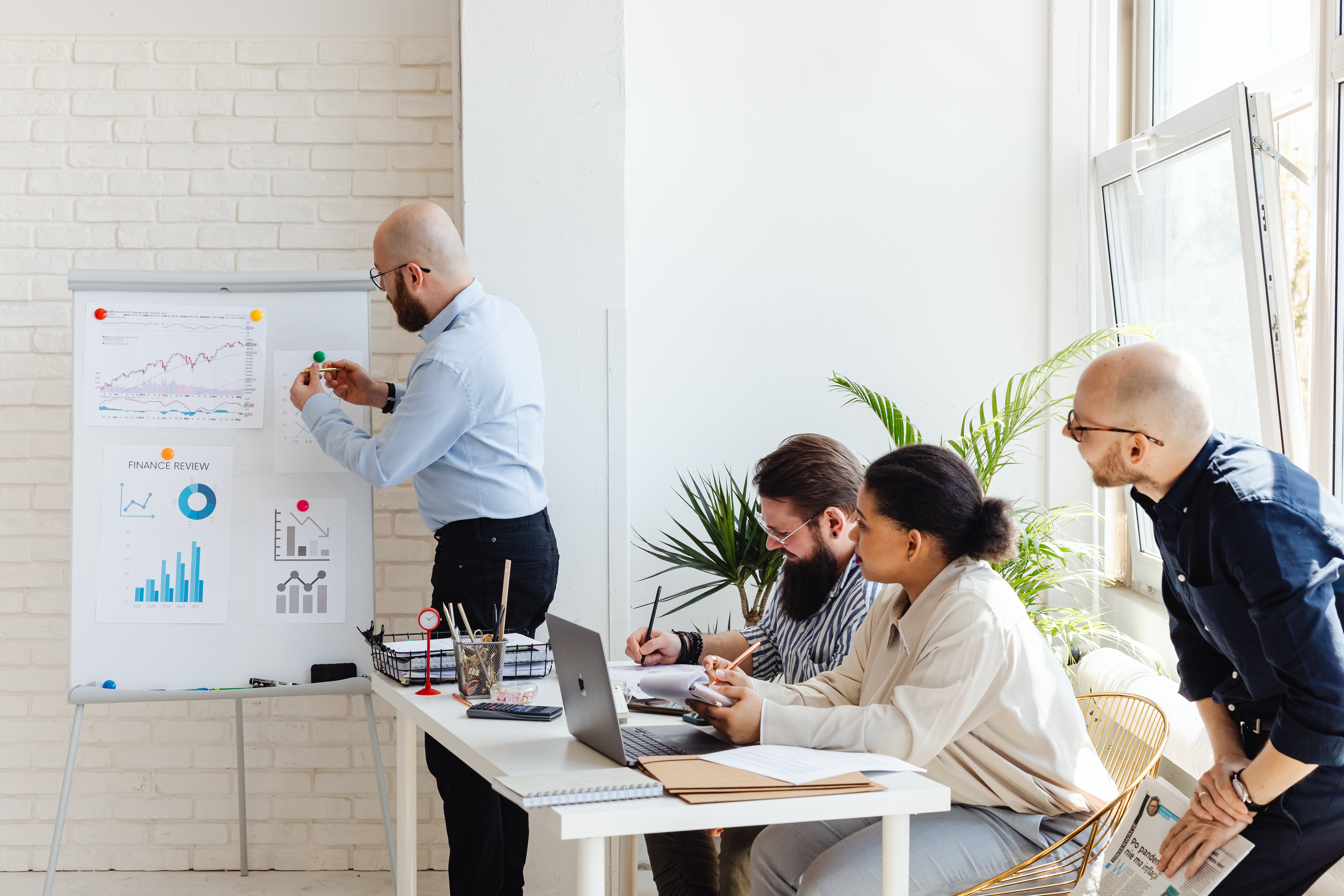 Marketing is all about staying ahead of the curve. So it's super important to be aware of the latest marketing trends—especially those that work well for your particular industry. And with things changing so fast all the time, staying up to date is a big part of the equation.
Also extremely important is diversifying your marketing approach. With so many different yet effective ways to market your brand, you should be taking advantage of all the best ones.
With that said, here are the top 15 marketing ideas for credit unions in 2022.
Blogging
One of the most effective and most common ways to drive traffic to your website is through having a blog section and adding posts to it regularly. The more often you can add to it the better, but a couple of articles per week is a good amount.
How you post will come down to what keywords you're trying to rank for, how much competition there is for those, and of course, what your overall goal is. Long-tail and localized keywords tend to be easier to rank for since they're more specific, so keep this in mind.
Some businesses do a blog for the main purpose of adding value to their website and offering useful information to their visitors. Obviously, drawing in traffic from SERPs is a big plus too, but if a company's products or services need a lot of explaining, then a blog might play an integral role in the site itself.
Blogs for credit unions can include things like announcements, tips for account new holders, advice for buying a home, and anything else that might be useful. It's important to add a CTA (call to action) to the end of each blog post urging the reader to take the first step toward becoming a new client.
For example, you might write something like "Contact us now to learn more about how we can help you achieve XYZ". This simple yet powerful technique can really help you convert leads, so don't leave it out.
Leverage Your Screens To The Max
TelemetryTV is the only digital signage software you need to engage clients and promote services while reducing your digital signage network's total cost of ownership.
Learn More
Social Media Marketing
There's no other way to put it: having a social media presence is essential these days—even for credit unions. This is not a burden, however, but an advantage. Social media is a powerful tool for reaching new audiences, delivering fresh content to current followers, and supporting your brand image.
Creating a social media personality is a great way to establish rapport with viewers, convert them into followers, and eventually clients if all goes well. It also helps maintain client relationships and garner brand loyalty.
Make sure you post frequently, and across multiple different networks. Post different content to different websites. Your Instagram content should differ from your Facebook content. That's not to say that you can't post about the same topics, just don't simply copy and paste.
And just like with your blog articles, use CTAs where appropriate.
Video Content Campaigns
These days, high quality video content is expected from any good company. That's why video content campaigns are so important in marketing for credit unions.
Plus, they're extremely effective ways of engaging people and getting them involved in your campaigns. For a fundraising campaign for example, you can use videos to give a more personal look at the staff who are working toward a cause. The videos themselves are extremely effective tools for gaining support, while marketing and gaining recognition for your brand at the same time.
Strategic Partnerships
Partnering with related businesses or companies in your area is an excellent way to gain exposure. You'll form a mutually beneficial relationship with a business that aligns with your credit union's values and support each other through providing leads, marketing opportunities, or services.
Customers of your partner will be referred to use your credit union, and in exchange you'll refer your clients to use their services. A car dealership who needs to offer financing services might be a good candidate, for example.
Digital Signage
Digital signage should be an integral part of all credit unions' marketing efforts because it provides an engaging way to deliver messaging at a glance. Not only that, its dynamic nature turns heads, giving you the attention needed to deliver content in the first place.
Once you have your target audience's attention, half the battle is already won. Then, you can rely on your strategic digital content to do its job.
And since people are so accustomed to viewing content on digital screens nowadays, digital signage is a well-received medium. After all, you want nothing getting between your target audience and the content you're trying to deliver to them. So using the most familiar and preferred medium is a big plus.
Poster boards are rigid, wasteful, and far less effective. And they can't be changed once printed—at least not easily. Digital signage lets you add or update content on the fly from anywhere at any time thanks to its cloud-based CMS (content management system).
Community Initiatives
Getting involved in the community is one of the best ways to build credibility and rapport. When proud members of your credit union's community see you making an impact, they take notice.
This fosters word of mouth advertising, brand loyalty, and brand recognition all in one shot. And although some other credit union marketing ideas in this list can ultimately let you reach a lot more people, there is a positive and lasting effect that comes from community initiatives.
Community initiatives can be anything from local workshops for students, to sponsoring local events. As long as you're helping people in some way through your community initiates, they're a great way to market your brand.
Location-Based Marketing
Marketing to people based on their location is an excellent way to ensure you're reaching the right audience. This is typically done by taking advantage of geofencing or geotargeting, which uses user data from their phone to identify their location.
Also known as location marketing or proximity-based marketing, this is a common and effective way to advertise these days. In short, taking advantage of user data will allow you to pinpoint who to send promotional content to, which is a major advantage.
Take Advantage of Gamification
Utilizing elements of games in your customer experience creates a more fun and rewarding experience for clients. This could be in your app, on your website, on location, or all the above.
Spending on gamification in fintech has nearly tripled in the past five years for good reason. It's a highly effective way to attract and retain clients simply by making their interactions and experiences more enjoyable.
Some common ways to do this include offering prizes, rewards, or giveaways; creating a more attractive and engaging user interface; or offering challenges or milestones for users to accomplish.
Non-Traditional Rewards Programs
Thinking outside of the box when it comes to your rewards programs can give you a reputation that spreads fast. So offering unique and compelling rewards programs is a major advantage.
Some ideas are incentivizing clients' fundraising milestones, matching donations toward charitable causes, allowing clients to earn points toward charitable donations, offering rewards for setting up direct deposit on their accounts, rewards for automatic bill-pay, or perks for local businesses.
Publish Case Studies
Doing case studies can be a great way to gain attention. The idea is that other sites might link to your case study, helping garner brand recognition and bringing traffic to your website.
Being viewed as an authority on a certain topic also adds credibility, which adds value to your brand.
Case studies could be around virtually anything related to your industry or your community in some way. However, the more relevant they are to your services, the better.
Affiliate Program
Affiliate programs can be highly effective ways of marketing credit unions. Affiliates seek out new clients for you and in return they get a commission for each successful signup.
Affiliate programs are often used by credit card providers, but banks and credit unions use them too. You can offer commission for new clients creating an account, or for them signing up for special types of credit cards.
Other businesses can be your affiliates, or individuals who advertise around the web or possibly even in person.
PPC for Financial Lead Generation
Pay-per-click advertising, typically referred to as simply PPC, can be a big help with gaining leads. It provides targeted traffic, which ensures that each visitor you get from PPC ad clicks is genuinely interested in your credit union for one reason or another.
Make sure that when they do land on your site, however, that your landing pages provide a clear path to get what they need, be that info about your locations, opening an account, or anything else.
Plus, with PPC you can rank for certain keywords which will also drive traffic to your website. So knowing which keywords to attempt to rank for is important. Do some keyword research or have an agency do it for you and create your campaign around the ones you feel you have a good shot at ranking for.
Review Websites
Review sites are an extremely important resource for consumers these days. Some people do not make any major buying decisions or commitments without reading reviews first.
Having five-star reviews across the board on every website isn't a realistic expectation, and most consumers understand that. However, doing your best to warrant great reviews is a must.
And if you get any bad reviews, respond with a public comment using a professional tone to discuss the issue and get a better understanding of why the client wasn't fully satisfied.
Education Course on Coursera
Educating people is always a good thing because not only does it help the community, it adds credibility to your brand. Creating an educational course for Coursera helps people while marketing for your brand.
The site is full of courses on a wide variety of subjects, and if your course becomes popular, you'll get plenty of recognition for it.
Referral Bonuses for Current Clients
Incentivizing referrals is a common and effective marketing technique for credit unions. However, the amount or type of reward you offer needs to be compelling enough to bring people to action.
Things like gift cards, cash (the $100 range is enough), or event tickets are all good ideas as incentives.
Influencer Marketing
The use of influencers can get the word out about your brand and services in a way that people tend to trust. Influencers make good money because they can often provide credibility. After all, they're risking their reputation by supporting your brand.
Plus, with influencer marketing, you'll be able to market to targeted audiences, making the whole thing even more effective.
Try a Trial of the TelemetryTV Digital Signage App Now
Ready to test out a cloud-based digital signage solution for your credit union? TelemetryTV allows you to craft playlists, manage content, and automate content scheduling remotely from one intuitive interface.
TelemetryTV is super easy to use, so anyone on your team can take over content management duties. And with integration of everything you need, like Canva and free templates, TelemetryTV is an all in one solution.
Request a demo today for free to see how TelemetryTV works and how to use it for your credit union. Or try a free two-week trial of TelemetryTV now.
Visual Communication. Everywhere.
Get started for free. No credit card required.