Digital Signage for Churches: How It Can Improve Worship
A network of digital displays is a great way to improve the entire church-going experience. Here's everything you need to know about using digital signage in churches.
WRITTEN BY: TelemetryTV, 12-08-2021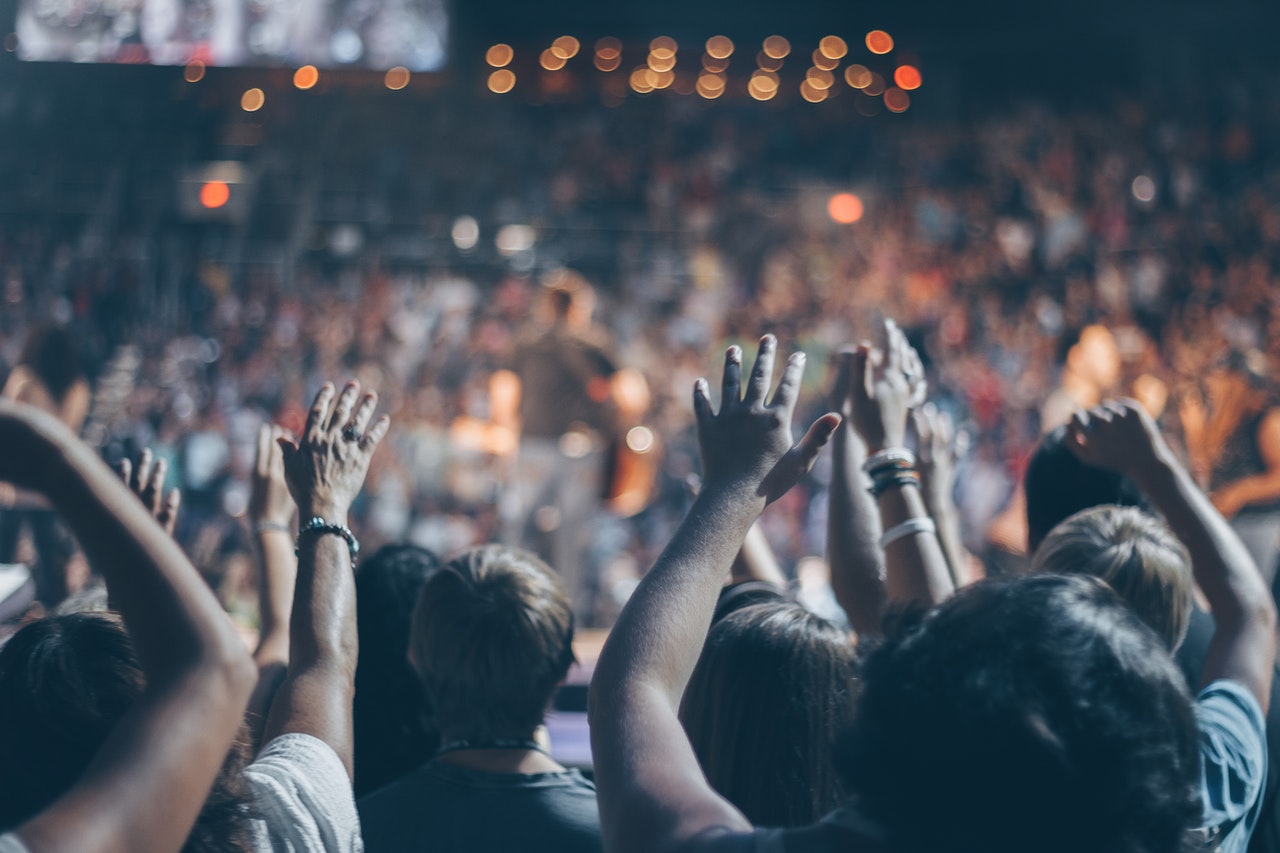 Digital signage is quickly becoming a mainstream fixture in churches. That's because many forward-thinking churches are realizing the tremendous value digital signage provides when it comes to communicating with their members.
To be more precise, church operations are often very difficult to manage and organize. Congregations are large and keeping everyone on the same page and informed about church information and events is constantly a challenge.
To make these issues a whole lot more manageable, digital signage is the next logical step for churches. First was web and email, next was social media, and now it's digital signage.
Digital signage in church: How it works
Digital signage in churches works much like digital signage in any other organization—with a few slight variations on how best to use it. Put simply, a network of screens is installed throughout the church to better inform, entertain church-goers or to improve their worship experience.
The use of eye-catching digital displays to communicate with your followers immediately increases your ability to catch their attention and deliver valuable information to them.
Unlike traditional signage, digital signage can always stay fresh and interesting thanks to its dynamic nature and ability to be constantly updated.
Benefits of digital signage for churches
Digital signage comes with a large number of benefits for churches that use it. Here are the top five:
1. More effective church communications
One of the main goals of any house of worship is being able to communicate with its members in clear, digestible, and effective ways. Digital signage helps make this church outreach a whole lot easier.
In the past, churches could only communicate information to their congregations using traditional noticeboards. Now, digital signage makes sharing things like church service times, special church events, and fundraising drives a lot easier and a lot more effective since they are broadcast on large, visually appealing screens in high-definition.
2. Church digital signage improves worship
As we mentioned before, digital signage can enhance the entire church-going experience. But one of the more specific ways digital signage helps churches is by bettering the ability of your flock to worship and practice their religion.
That's because digital signage can be used to spread the word of your faith. Examples of this include using your screens to display important verses of scripture, reminders of ways to practice your religion outside of church, and tips on how to spread the word of your church throughout the community.
3. Another stream of revenue for churches
Advertisers love being able to share their ad campaigns with large groups of people. For this reason, your church's network of screens is the perfect real estate for local businesses looking to run advertisements for their products or services. This, in turn, generates more revenue for your church.
The important thing to remember with running ads with digital signage in churches is that ads should always be appropriate for the church setting. This means you should probably only ever use ads from reputable, professional, and well-respected businesses in the community.
4. Digital signage for churches cuts costs
On that same note, not only can you generate more revenue with digital signage for church but you can also significantly cut costs. This is because most churches are constantly printing church bulletins, promotional material for events, and other church notices. Needless to say, the labor and money involved with doing this add up.
Digital signage, although more costly upfront to install, saves churches a huge amount of money in the long-term by eliminating these printing and labor costs. Because once you've installed digital signage, new content like church notifications or event reminders can be created, deployed, and updated on the fly.
5. Digital signage modernizes churches
One of the biggest challenges for churches these days is communicating with young people. At the same time, more and more young people are classifying themselves as non-religious. We aren't going to pontificate on all the reasons why this happens to be, but we can state quite confidently that one factor is that they view churches as behind the times—technologically speaking.
Today's youth grow up constantly taking in information from screens—whether it be on their mobile phone, on a tablet, or on a TV screen. It's what they are familiar with, which is why your church should do its best to communicate with them in the forms they are accustomed to. Digital signage displays are a great way to make your church more appealing to Millennials and Gen Z-ers.
Social media walls for live events are a perfect example of how you can make your church more appealing to younger folk.
Outdoor digital signs for churches
Thanks to advances in the technology behind screens, digital signage can also be just as effective outdoors as it can be indoors. For this reason, your church should consider installing digital signage outside as well.
Large-scale outdoor digital signs for churches can be used for many valuable purposes. The most obvious way is to use it to communicate your church's services and overall ethos to cars driving by or pedestrians walking by. As a result, this will drive new members to your flock and help expand your church's community.
Getting started with digital signage for churches
In conclusion, digital signage for churches isn't just a passing fad. A network of screens can go a long way at improving your church's messaging and proving a much better worship experience for members.
To get started with digital signage for your church, try a 14-day free trial of the TelemetryTV digital signage app today.
Visual Communication. Everywhere.
Get started for free. No credit card required.