The Best Digital Signage Software Can't Miss These 16 Features
Find out which features your digital signage software should provide in order for you to make the most out of your digital signage system.
WRITTEN BY: TelemetryTV, 07-20-2022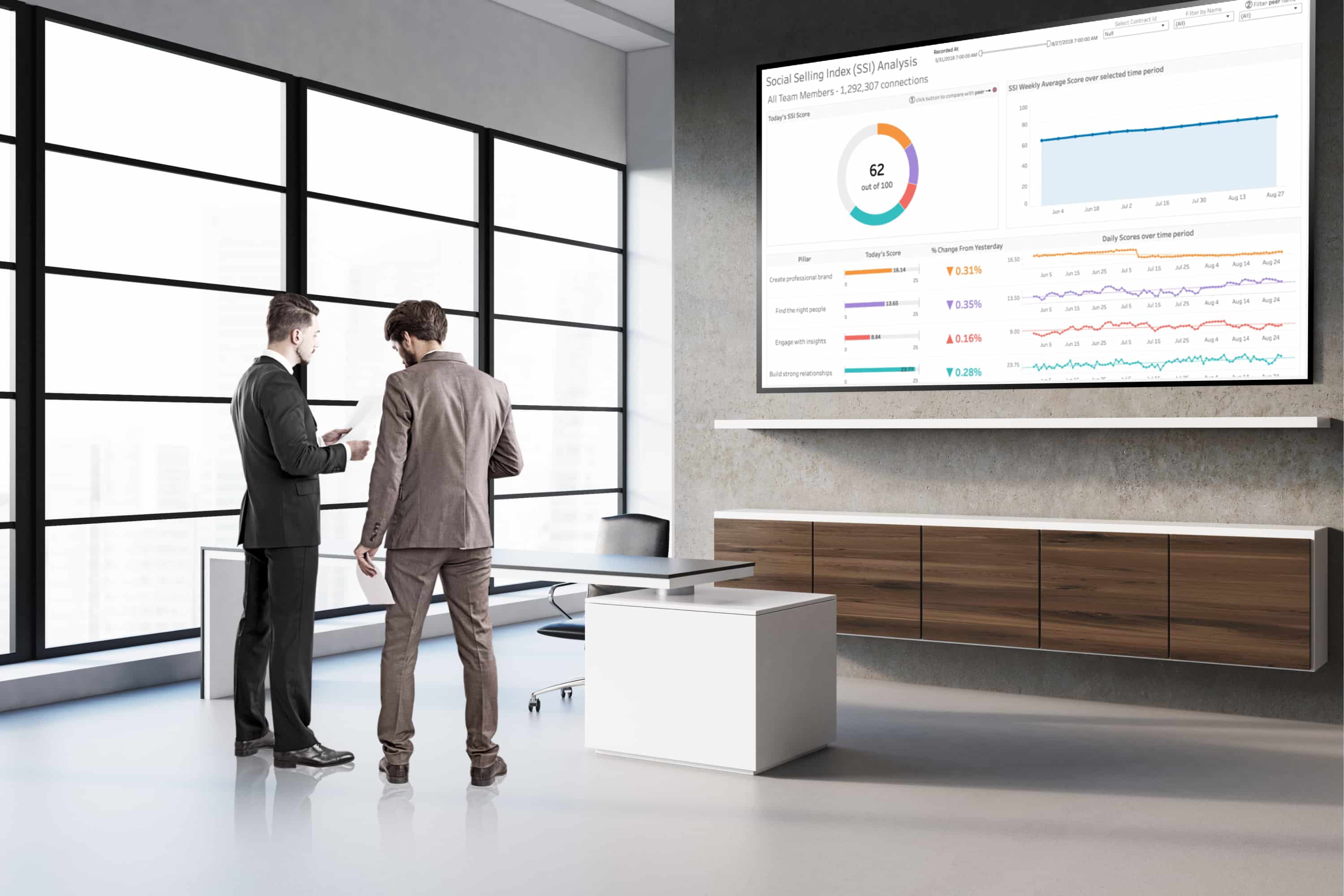 For a digital signage system, arguably the most important part is your digital signage software. But not all digital signage software are made equal. The best is much more effective than others at helping companies and organizations achieve their marketing goals.
This article highlights 16 of the most important features to look for when searching for a digital signage provider. So take note and be sure you're getting all of these with your subscription.


16 Can't-Miss Digital Signage Features
The best digital signage will:
Increase revenue through improved marketing
Save on bandwidth and resources through automation
Strengthen branding with dynamic content
Improve communications through more effective messaging
But in order to achieve all of this, you need to make sure your digital signage software is fully equipped and capable of all the features listed below.
Leverage Your Screens To The Max
TelemetryTV is the only digital signage software you need to drive engagement, productivity and revenue for your business.
Learn More
Display Your Content Flawlessly
Choose digital signage software that will allow you to make the most of your displays. Ideally, you should have commercial displays with 4K resolution. These will provide you with what you need to run ultra-high definition content continuously for days, weeks, or even months on end without the need to power down your system.
Your digital signage software supplements your hardware, so having the right hardware and software will allow you to unlock the power of digital signage.
Support Powerful Media Players
Your display is just one-half of the equation when it comes to the hardware you need for digital signage. You also require a powerful media player that you can count on to share everything that you create with your target audiences without any hiccups.
The good news is that you may not even need any external hardware for this. If you're using smart screens to power your digital signage solution, you can often download a media player app instead of needing to connect a separate device to the screen. This would limit you in some ways, but it's definitely the most user-friendly approach.
Easy-to-use Content Management System
Your digital signage CMS (content management system) is where you control everything. It's where you'll go to create your content, update existing content, and schedule the rotations of different playlists on each of your screens.
Because your CMS is so important, it's essential that you select software with one that's easy to operate. Doing so will make it much easier to create, share, and manage content that resonates with your target audience.
Lastly, be sure it's scalable. If your need for signage grows, you need a CMS that can accommodate as many displays and media players as you need.
Supports Remote Use
Your digital signage software should be cloud-based, meaning all you need to do is simply log in through any browser to make changes to your content playlists, or even create new content on the fly.
Then, you or anyone you delegate content management to can access your digital signage from wherever they are at any time.
Simple Scheduling
It's important for your content scheduling system to be simple enough to set and forget. The more often you have to go back and fix problems or update your schedule, the more likely you are to make mistakes or forget something important.
Being able to automate your playlists (dayparting) as far ahead as possible is a key feature that will save you time and energy.
Support for Every Content Type
Digital signage is a versatile platform that can be used to share a wide variety of images, videos, and animations. You want to make sure that you're able to take advantage of all of this functionality when you're selecting software.
Doing so will help to ensure that you're able to use every strategy to create the most effective digital signage possible.
Put simply, leave nothing to be desired from your software in terms of its compatibility with various media types.
Integrated Methods for Maintaining Brand Consistency
Your brand is everything. That's why it's essential to ensure that you're representing it with the right tone and messaging as you craft your digital signage content.
But this can be a challenge when you have dozens or even hundreds of screens in different locations plugged into your content management system. That's why it's a great idea to look for software that offers template-based content creation.
This makes it a lot easier to maintain brand consistency across every screen in your network, which can do wonders for your marketing and sales efforts.
Offline Functionality
If you ever lose internet connection in one of your locations, you don't want your digital signage to become useless.
That's why you should use software with offline functionality—especially if your company's internet connection isn't always the most reliable.
Native App Support
Integration for the apps you will use most is a great feature to have. For crafting playlists, one of the best apps you can use is Canva. It's user-friendly, and makes quick work of your digital signage content with the help of templates and a variety of powerful digital tools.
Touchscreen Capabilities
Interactive digital signage opens up a whole new world of possibilities for your business. It can do things like let gym-goers check themselves in or be part of an interactive education program for students. Retail stores can set up touchscreen kiosks to inform shoppers about new products, sales, and more.
Custom Apps
Many companies use employee-facing digital signage for internal communications. Whether you do that or want digital signage for external communications—or both—it's important to have the option to create your own functioning applications from scratch—especially if you're using a touchscreen.
With custom apps, there's no limit to the value you can get out of your digital signage software.
The Power to Connect Multiple Screens
Lots of companies use digital signage for marketing nowadays. So going bigger could really help yours to stand out.
Use a large scale video wall that combines multiple screens together to create one huge, unmissable display.
For this, you'll need software that's able to spread a single image across multiple screens.
Automatic Updates
This feature may not be an absolute must-have, but it's super valuable. If your digital signage software updates automatically, then you'll never be without the latest version.
And that doesn't just mean getting access to new features. It also means avoiding any lingering security threats that might've been patched out in the latest update.
Reliability
All of the previous features on our list are great to have. But the best digital signage software needs to be reliable if you want to actually be able to use it on a consistent basis.
Excellent Support
Should you run into any issues, you need to be able to actually get in touch with someone for help. That's not to say that an instantaneous response in the middle of the night is the norm, but you need consistent access to people who can assist you.
Be sure to choose a digital signage software provider that actually replies to inquiries and helps solve issues.
Offers a Free Trial
You should be able to take your digital signage software for a test run to get a feel for it. That way, you can see if it has all of the features in this list and how it performs before even subscribing to it.
Get Started with TelemetryTV Digital Signage Software
If you're looking for digital signage software that has all of the features included above and more, then look no further. TelemetryTV comes with everything you need to leverage the full potential of a digital signage system.
Our digital signage software is used by some of the biggest brands in the world, including Starbucks and Stanford.
But don't just take our word for it. Request a free demo to see our powerful, yet easy-to-use software in action for your unique use cases. Or, get started with your free 14-day trialtoday and see all of the great features work for your business.
Visual Communication. Everywhere.
Get started for free. No credit card required.