9 Use Cases for Digital Signage in Hotels Right Now
Hotels have a ton of valuable use cases for digital signage to optimize the guest experience and improve daily operations. Here's how you should be using digital signs at your hotel
WRITTEN BY: TelemetryTV, 06-18-2022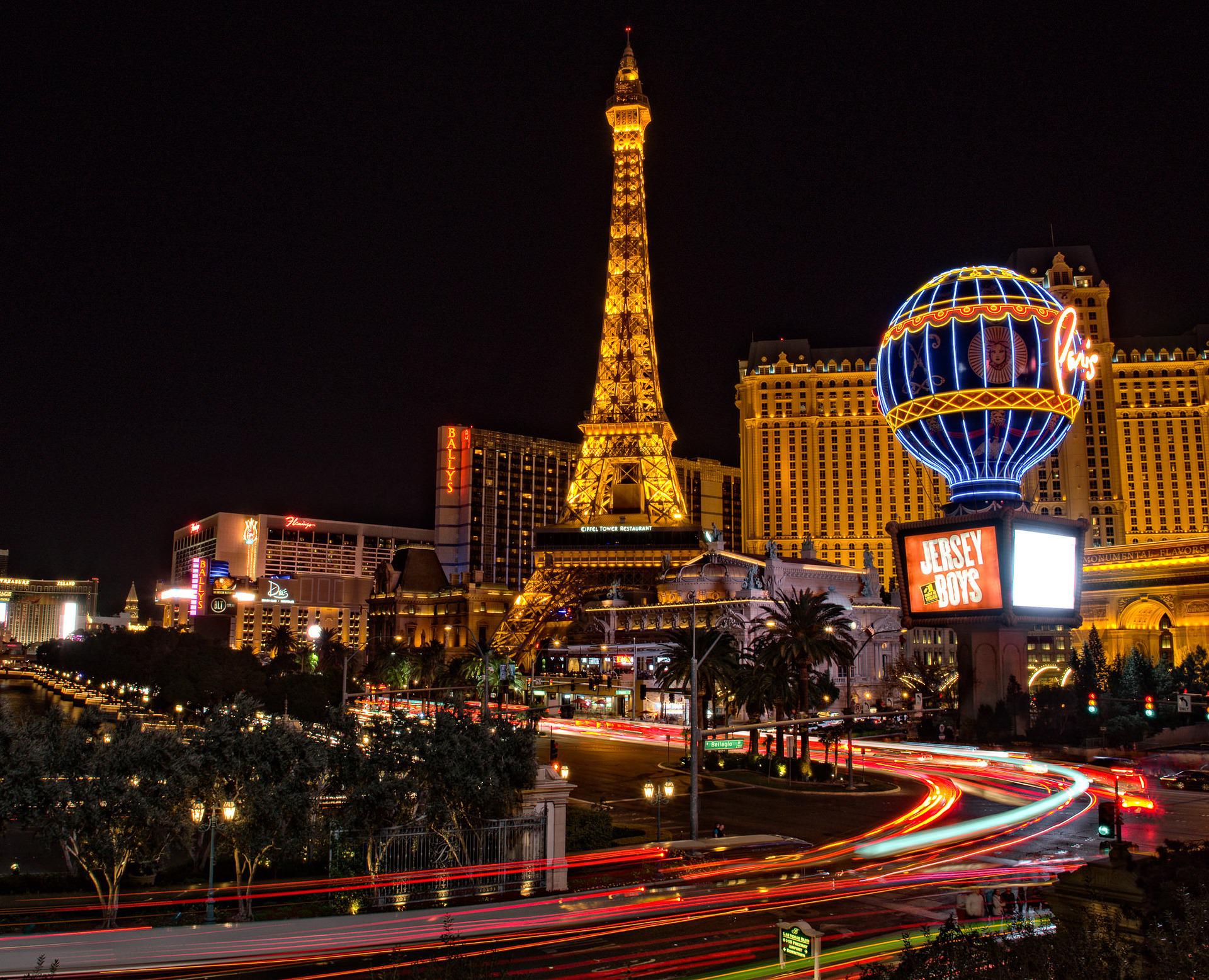 Digital signage is one of the most versatile tools you can use for any sort of communication in and around your hotel. It's an all-in-one solution for delivering information, marketing material, and engaging with your guests.
Digital signs are aesthetic, entertaining, and provide features that immerse guests in their hotel experience from the moment they arrive. What's best, digital signage software like TelemetryTV is more accessible now than ever.
Gone are the days where digital signage was cost prohibitive for many businesses and use cases. Plus, there are more uses for digital signage these days than ever before.
Below are nine ways that digital signage for hotels can add value and contribute to the guest experience.
Leverage Your Screens To The Max
TelemetryTV is the only digital signage software you need to drive engagement, productivity and revenue for your business.
Learn More


1. Engage Guests
On average, people spend approximately 7 hours looking at digital screens per day. Your hotel guests are already accustomed to looking at bright digital screens to interact and get information. Since digital signage is such a familiar and preferred medium, your messaging has a better chance of hitting its mark.
Display eye-catching motion graphics, use promotional videos, tell a story, or use a combination of several elements to make guests engage with your content. Once you have their attention, you'll be able to deliver concise content effectively.
2. Display Promotional Content
Digital signage allows you to make promotional content interactive. By deploying a touchscreen, guests can open executable apps, press buttons, and input data such as signing up to receive a discount on a service.
The eye-catching nature of high-definition digital signage is ideal for promotional content. You can attract the attention of passersby and deliver messages at a glance.
Adding QR codes is a great way to get people to interact on the spot, and can help you gain more valuable customer data.
3. Digital Wayfinding Solutions
Being lost is one of the most frustrating experiences that hotel guests typically encounter. Digital wayfinding offers an effective way for guests to figure out how to get from point A to point B fastest.
Digital wayfinding solutions display interactive maps and provides directions in a way that's easy to understand. Typically used in the form of a kiosk, digital wayfinding for hotels highlights the shortest route to guide users to their rooms or other desired destination. It can even show the amount of time needed to get there if you choose.
Guests can search for terms such as "gym" to find out exactly where your fitness center is. And just like with any of the other interactive screens at your hotel, they can perform other functions as well, such as request a taxi, or make a reservation at your spa.
Lastly, digital wayfinding helps save bandwidth since fewer guests will need to ask for directions at your lobby desk. This frees up time for hotel staff to prioritize and streamline other responsibilities.
4. Automated Check In Kiosks
With self-check-in kiosks, guests don't have to sit on their hands while staff is helping other guests in front of them. They can check themselves in in minutes and be on their way to their room much faster.
Automated check ins are a great way to keep guests happy while streamlining a hotel's day to day operations. Reducing wait times means reducing a major pain point for hotel guests.
And when there's no one checking in, kiosk screens can switch to promo content, social media pages, activity schedules, and more.
5. Third Party Ad Revenue
With third party ads, signage for hotels is lucrative. Run ads for local businesses, and create and foster mutually beneficial partnerships. If these ads are for things that contribute to the guest experience, such as local amusement park promos, then you're firing on all cylinders.
Ads displayed on digital signage can be anything from single static posters, to a rotating slideshow of images, all the way to an interactive experience with videos, executable content, and more.
Put simply, not showing enough third-party ads leaves a lot of ad revenue on the table. However, too many ads might annoy guests, so it's important to find a balance.
6. Digital Menu Boards
At your hotel's restaurant, café, bar, and all the above, you should be using digital menu boards to display food and drinks that make guests' mouths water. Videos of cocktails being mixed, or steaks cooking on the grill are very persuasive by themselves—much more so than simple printed menus.
Besides, paper or poster menus are often grainy, are limited by low resolutions, and fade over time. Digital menu boards keep things fresh, and allow you to update your content in seconds at the push of a button through your signage's designated CMS (content management system).
Digital displays are capable of 4K resolution, and since vision plays an important role in deciding whether something tastes good or not, you should use this to your advantage.
Higher quality menus make guests more inclined to make buying decisions. Then, you'll be able to upsell and cross sell more food-related items as well.


7. Display Real Time Information
Having access to the right information at the right moment can be crucial. Digital signage is an effective tool to deliver information when you need it, where you need it.
Digital signage for hotels displays useful on the spot info such as unexpected weather trends, emergency hotel maintenance, and everything in between. Hotels can also use a real time greeting that alerts guests about local travel updates, current check in/out wait times, limited time promotions, and much more.


8. Offer Digital Concierge Services
As mentioned earlier, any screen can provide access to your service menu. But having a designated digital concierge is even better.
Digital hotel service kiosks reduce the workload for busy staff, and provide guests access to services and the ability to register for activities on the spot. They enable users to do things like make restaurant reservations, arrange spa services, book transportation, and more.
Many guests like to use concierge services as an easy way to find things to do in the area, and generally get what they need. Digital concierge services require less time than a human concierge. This convenient time-saving feature of your hotel can encourage guests to book activities through your hotel. They could even book all of their needs at once while they're at it.


9. Display Digital Art
Displaying art on your digital signage is a classy way to add style and ambience to your hotel. However, it's important to make your art more than just decor.
Take time to find and display art that matches the concept of your hotel. You can use color psychology to invoke certain feelings in your guests, or find art that backs up your hotel's brand image and identity.
Different artwork can be displayed at different times, so you can tailor art displays to the seasons, holidays, or other special events.
The process of switching art is simple with digital signage, and can be accomplished in only a few clicks within your CMS. There is no need for art to be transported to the hotel, nor is there a need to keep physical art pieces well maintained and safe from damage.


Digital Signage Made Easy with TelemetryTV
These days, guests expect more and more out of their stays, and hotels need to keep up with this demand. TelemetryTV empowers you to automate tasks, engage and serve guests, and do a wide variety of things better and faster.
You can access TelemetryTV's simple to use CMS from any browser on any device, at any time. Making adjustments on the fly to any of your content playlists takes only minutes. Plus, you can craft all of your content in-app with integrated tools like Canva, professional templates, and more.
TelemetryTV is offering a 14-day free trial where you can explore all of its features and even create your own playlists to use. Try it today risk free, no strings attached.
Or request a demo of TelemetryTV and see how its use cases play out at your hotel.
Visual Communication. Everywhere.
Get started for free. No credit card required.