How to Use Coffee Bar Digital Signage
Many coffee shops and cafes are adopting digital menu boards to boost their sales and improve customer experiences. Here's how to do coffee shop digital signage the right way.
WRITTEN BY: TelemetryTV, 01-23-2022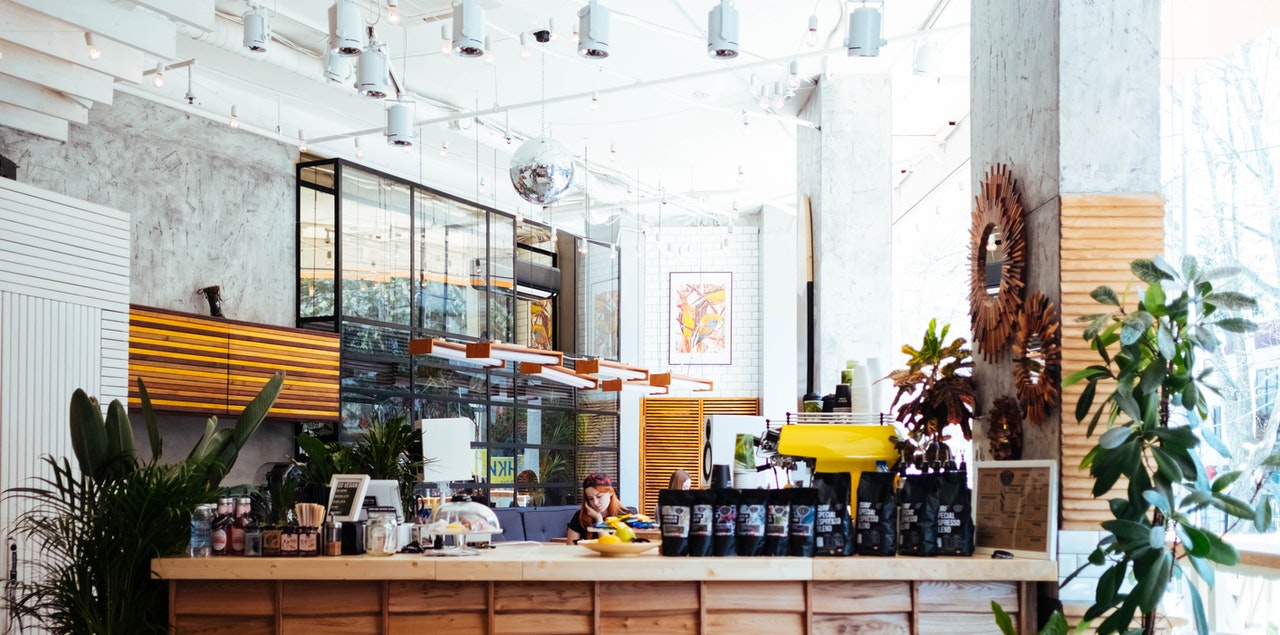 Unlike other industries that were quick to jump onto the digital signage hype train in recent years, coffee shops have been a little late to the party.
Most coffee shops avoided digital signage because—in the past—it was clunky, expensive, complicated, and a bit too much for a place like a cafe where the ambiance is so important. People tend to hang around a while in cafes so having out-of-place screens affecting the vibe wasn't ideal.
But now, that's starting to change—and change fast. In fact, more and more cafes are following the path of the restaurant industry and adopting digital signage in order to boost their sales and provide a better customer experience.
Because put simply, digital displays no longer stick out like a sore thumb in coffee shops. Now digital menus and other screens are sleek, unobtrusive, and blend seamlessly into the surrounding environment.
The end product: cafes and customers reap all the benefits of digital signage without any of the past downsides.
It's a win-win for everyone involved.
Coffee shop digital signage: How does it work?
Coffee bar digital signage refers to the use of digital displays to beam out useful—and sometimes interactive—content to cafe-goers.
Digital signage in cafes replaces traditional forms of signage that are costly, labor-intensive, and bad for the environment.
The most common type of digital signage used in coffee bars is digital menu boards. Digital menus showcase your cafe's coffee selection and food items on beautiful high-definition screens.
All you need to install digital signage in your coffee bar is a screen, media player device, and a digital signage CMS.
Why you need a digital menu board for your coffee bar: The main benefits



1. Eliminate printing costs
Digital menu boards are a great way for coffee shops to lower their overhead costs. This is mainly because digital signage removes the need to print physical menus whenever a price changes or a new menu item is added.
This saves both time and money for cafes.
2. Update your menu with ease
On that same note, digital signage software makes updating and changing digital menus super easy. This is largely thanks to the fact that top digital signage platforms come with easy-to-use features, templates, and even built-in digital menu apps.
All of these tools make it easy to create and update your digital menu on the fly.
3. Showcase your coffee selection
Digital menu boards are a lot more dynamic than old-school paper menus. When building a digital menu, content creators have an arsenal of more design options. Needless to say, this combined with the eye-catching nature of modern digital displays leads to more visually appealing menus.
So instead of using a stale paper menu, build a digital menu that incorporates motion elements—something like hot steam emanating from images of your coffee or video elements giving customers a little background about where your coffee beans are sourced.
4. Increase brand awareness
Coffee bar digital signage offers an additional avenue to improve your brand's identity and boost brand awareness. This is done by using your digital menus to feature branded content and a consistent and cohesive brand image.
Some branded content you can highlight on your coffee shop's screens includes videos that tell your brand's story, imagery that furthers your brand's theme and identity, and information about how your brand is giving back to the local community.
5. Feature local advertising
To further that point, a lot of coffee shops are deeply integrated into the local community. The more vibrant and lively the local community, the more business the coffee shop will usually get.
For this reason, it's also important for local coffee shops to consider letting local businesses and event organizers advertise on their digital displays. Not only does this boost community involvement, but it also can give cafes another source of revenue.
6. Highlight promotions and daily specials
Coffee shops should also use their digital signage as a way to market their daily specials and hot deals. Because at the end of the day, very few things drive customers into an establishment like a good bargain or limited availability specials.
And, these specials can be easily updated every day, giving customers more of a reason to regularly enter your cafe. This just wouldn't be possible with paper menus.
7. Enable self-service
Touchscreen digital menus can also be used by coffee shops as a tool for customer convenience. To be more specific, cafes can install interactive screens that allow customers to order menu items without the need for help from an employee.
These digital menus typically come in either two forms: touchscreen self-order kiosks at the entrance of your coffee shop or touchscreen menu tablets at the tables, letting customers order and receive their coffee without ever needing to get up from their table.
Touchscreen digital menus also reduce labor costs.
The main features of TelemetryTV coffee shop digital signage
Installing digital signage in coffee shops has never been easier. TelemetryTV's digital signage platform comes with a variety of useful features for crafting mouthwatering digital menu boards including:
Free content creation tools like Canva
Built-in digital menu apps
Playlists and content scheduling
Easy-to-use digital menu templates
Custom formatting for any screen size and resolution
Try a free demo today to find out just how easy creating a digital menu can be.
Visual Communication. Everywhere.
Get started for free. No credit card required.