Top Digital Signage Trends in 2021
New trends and technological advancements in digital signage are transforming the ways we engage in public spaces. Here are the top digital signage trends to keep an eye on as we close out 2021.
WRITTEN BY: TelemetryTV, 11-02-2021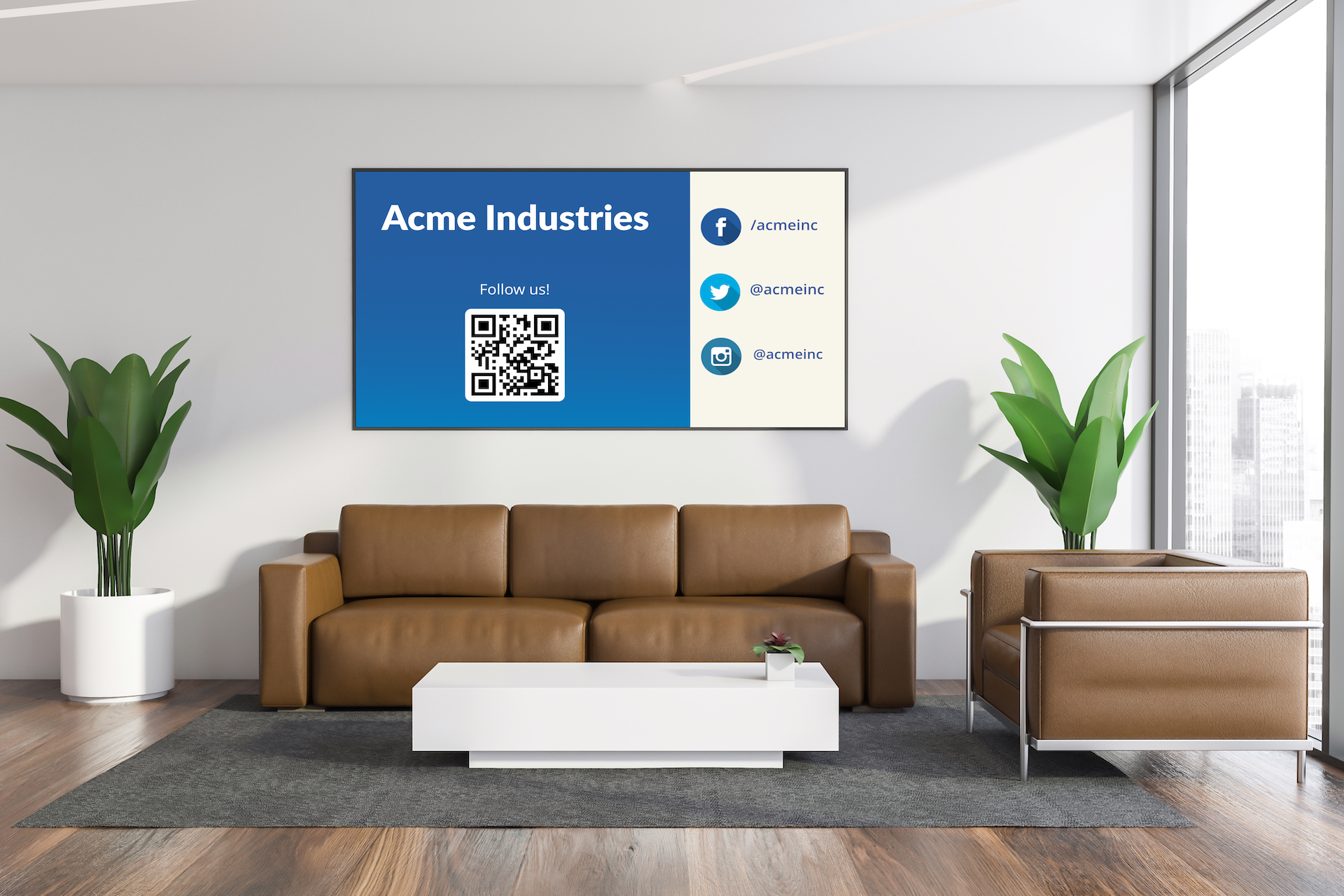 Digital signage—a technology once reserved for large operations like airports, stadiums, and hospitals—is currently seeing unprecedented adoption by organizations both big and small.
The reason for this boom is largely due to the fact that tech advancements in screens, media players, and content management systems (CMS) have made digital signage far easier, cheaper, and more effective to deploy and operate.
But with signage industry trends changing ever so rapidly, it's hard to keep track of the hottest trends driving the industry forward. Staying in the know gives businesses the ability to pounce on game-changing innovations and, in turn, a leg up on the competition.
So whether you're using digital displays to advertise, educate, inform, or entertain, here are the top five digital signage market trends you need to know in order to stay ahead of the curve.
1. Cloud-based digital signage
More and more tech-savvy businesses are turning to cloud-based services rather than on-premise solutions—and the same is true for digital signage.
Cloud-based signage allows users to manage a network of digital displays remotely. On top of that, content is created, managed, and stored on the cloud, meaning businesses save tons of money not having to house and maintain on-site servers. Moreover, content and screens can be controlled and updated from anywhere with an internet connection.
Cloud-based digital signage is:
Easy to set up and use
Less costly to operate
Requires less maintenance
Something that can be updated in real-time from anywhere
Has built-in apps, templates, and features
For businesses entering the realm of digital signage, cloud-based software is a no-brainer, making it an obvious trend.
2. Interactivity
It's not rocket science to know that users actively engaging with something is much more effective and memorable than passive engagement. That's why interactive digital signage and touchscreens have really taken off in 2021. Some examples of this include self check-in kiosks, interactive digital directories, touchscreen digital menus, and point-of-purchase retail screens.
Touchscreens allow users to take control for themselves. Not only that, they're comfortable and familiar. Modern humans spend huge amounts of time interacting with screens.
One caveat: content on interactive touchscreens must be intuitive and user-friendly. If it's anything less, consumers will take note and be turned-off to your brand.
3. Personalized content
People want to see content that is both valuable and relevant. For this reason, more and more companies are striving to provide content that is as personalized as possible.
The key to crafting highly personalized content is a robust and thoughtful digital signage content strategy.
How do you craft an effective content strategy? Well, first and foremost you have to identify your target audience to a tee, and then find creative ways to communicate with them through your network of screens.
In 2021, this is being done through things like facial recognition, big data, content scheduling, automated playlists, and localizing content to specific screens, which incidentally are all things only made possible by cloud-based digital signage software.
4. Ultra high definition displays
In the past, large digital screens were near impossible to deploy without a boatload of cash on hand. Moreover, as TVs scaled larger they, unfortunately, lost a huge amount of sharpness. Now, those problems are in the past.
Digital displays are more affordable than ever and can scale to huge sizes without having to sacrifice any resolution. On top of that, today's screenshave darker blacks, brighter whites, better contrast, and improved visibility from long distances. This means more and more businesses are installing eye-catching, imposing screens in their buildings that draw even more attention.
Outdoor digital signage is also trending recently, thanks to the aforementioned ability to make screens bigger without diminishing resolution. And the improved brightness and pixel density make it possible to view screens better under sunlight.
5. Branding

In the early days of digital signage, one of the most overlooked aspects of creating and deploying content to screens was branding. Well, that has changed.
Now, content on digital displays is used as one of the primary driving forces of a brand's identity. Digital signage content is used to create coherent, interesting, and memorable branding. The beauty of digital signage is that it allows organizations to deploy branded content in a variety of dynamic formats like video and motion graphics. Screens can also be large and visually striking to show off their brand big and bold.
Getting started with TelemetryTV
Digital signage trends are evolving at a rapid pace. Cloud-based digital signage platforms like TelemetryTV constantly update and add features to keep up with these innovative changes. Take advantage and sign up for a 14-day free trial today!
Visual Communication. Everywhere.
Get started for free. No credit card required.