Do's and Don'ts: How to Use Digital Signage Screens Effectively
Digital signage displays are a powerful tool for companies to have up their sleeve. But that's only when they are used correctly. Here's how to use your digital signage screen effectively
WRITTEN BY: TelemetryTV, 03-17-2022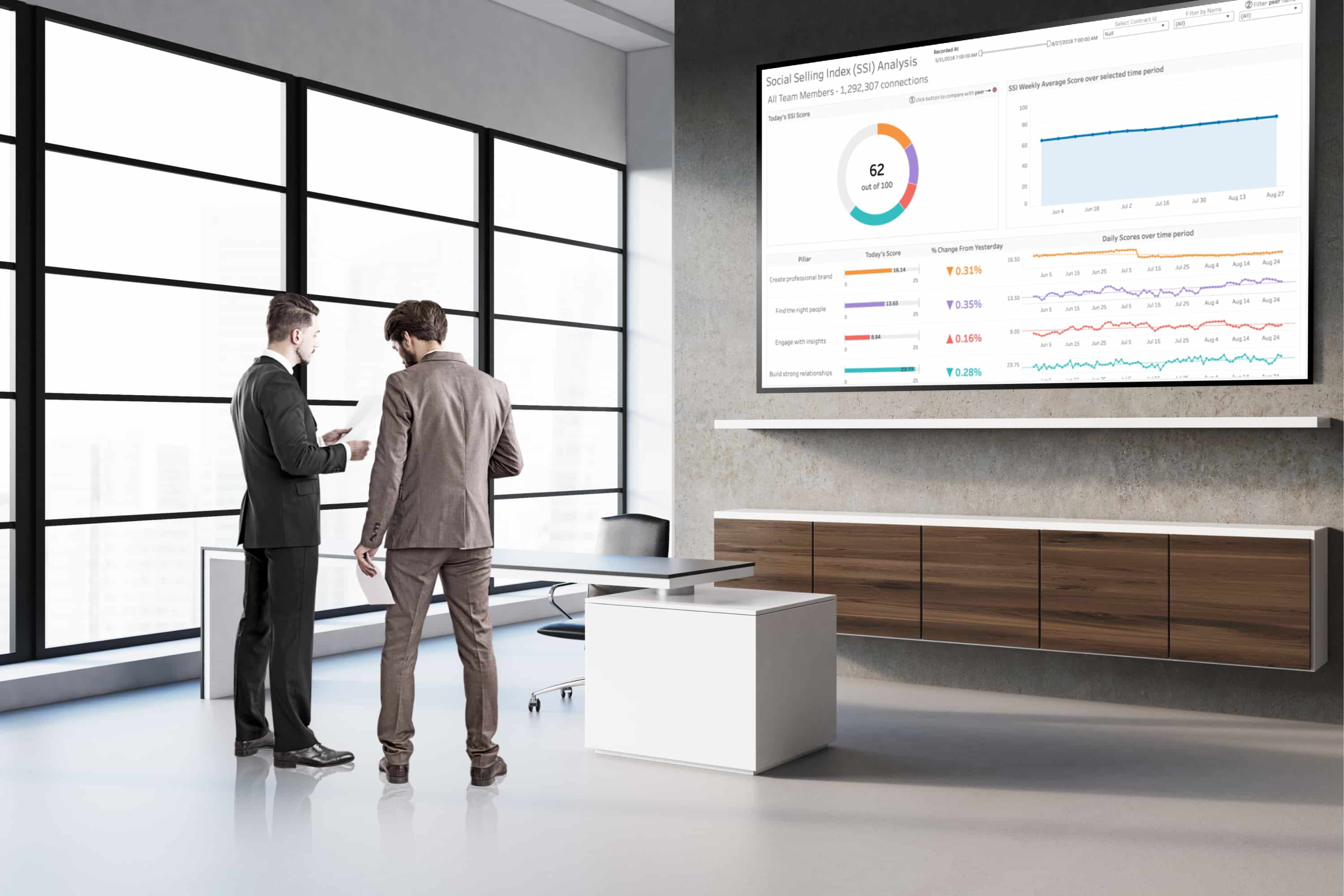 So you've invested in a network of digital signage displays. That's a terrific start. But simply installing a few screens around your business isn't going to guarantee effective digital signage.
To get the most out of your network of displays, you are going to need to follow digital signage best practices. That means knowing exactly how to use your digital signage screens.
Why is this so important?
Put simply, your digital signage has the potential to bring your company a wide range of business-boosting benefits. But if it's not implemented and used correctly, it could produce lackluster results.
To get an idea of how effectively using digital signage displays can improve your business, here are a few noteworthy digital signage statistics:
• Digital signage reaches more people than videos on the web
• 47% of consumers recall seeing an advertisement playing on a digital display
• Consumers spend more time looking at digital displays than traditional media
• Over 70% said that digital signage content stands out more than other content
• Digital signage is 34% more effective than traditional signage at boosting sales
As you can see, effectively using your screens can lead to great results. So with that said, here's what to do and what not to do with your digital signage displays.
Digital signage dos


1. Always focus on content above everything else
Having a series of eye-catching screens on-use throughout your business is clearly an advantage. But that's only the beginning.
Like any other medium, digital signage is only as good as the content running on it. So, needless to say, producing high-quality content for your screens is an absolute must.
First and foremost, this means content should be clean, clear, crisp, and highly legible. That way your audience can actually take in the information they see on your screens and not be left scratching their heads.
Second, your content needs to be dynamic and eye-catching. This means incorporating motion elements, video, and creative content design. This content should also always be fresh, meaning that it should regularly rotate or update so that anyone viewing it for more than a few seconds won't end up bored.
2. Create a digital signage strategy
After you've decided to adopt digital signage, you need to develop a full-fledged digital signage strategy that answers a few key questions:
1. What do you want to achieve with digital signage—i.e. goals and objectives?
2. How will you go about achieving these things with digital signage?
3. Who is your target audience and what are their needs, desires, and pain points?
Once you've answered these questions, then you'll have the information you need to thoughtfully implement digital signage and create content that is compelling to your target audience.
3. Pay attention to analytics
Once your digital signage displays are up and running, you need to know if they are having the impact you had hoped for. Basically, this means you need to keep an eye on your digital signage's data and analytics.
The best digital signage content management systems (CMS) typically come with some form of data and analytics measurements, from how often and how long consumers are interacting with your screens to in-depth demographic statistics.
Digital signage face recognition is another way that businesses can get even better data impressions on their audience and the overall impact of their digital signage screens.
Digital signage don'ts



1. Don't take it all on yourself
Digital signage can be a tough space to enter if you aren't already familiar with it. The hardware, software, and content creation can all be overwhelming at first.
That's why we recommend that most businesses hire professionals to handle some of the load—at least in the beginning. This is especially true for screen installation and device provisioning, both of which can be quite tricky for the average person.
By letting professionals handle the tougher tasks, you'll guarantee that everything goes according to plan.
2. Content shouldn't be overly complicated
For your screens to make an impact, the content you run on them can't be a cluttered mess of text and images. This will just turn viewers off. So long story short, keep your content simple.
Digital signage content has to hit quickly because most consumers will only see it for a few seconds. Put simply, you have very little time to get your message across.
Large, highly readable text and bright, high contrast colors are the way to go.
3. Don't go cheap
In the world of digital signage, cutting corners is never really a good idea. That's because digital signage is an industry that relies on tech that needs to be dependable, modern, and visually stunning.
When it comes to devices, this means picking media players and screens that are not only durable and long-lasting, but also technologically impressive. Sure, it might cost more upfront, but it'll no doubt pay off in the long run.
And the same holds true for digital signage software. Many companies that adopt digital signage unfortunately opt for free digital signage CMS at the beginning only to later find out that it's harder to use, doesn't have all of the features they need, and can suffer from a variety of bugs.
Paid digital signage CMS almost guarantees that you get a higher quality product. TelemetryTV is a subscription-based digital signage platform that gives users nearly limitless features, templates, apps, and tools that make running a digital signage network a much simpler process.
Get started with TelemetryTV
To learn more about how TelemetryTV can help your business, visit our site today.
Visual Communication. Everywhere.
Get started for free. No credit card required.