Top Reasons Why Movie Theaters Use Digital Signage
Digital signage is a highly effective tool for making movie theaters more profitable. Here are the top ways cinemas use digital signage to improve their business.
WRITTEN BY: TelemetryTV, 03-08-2022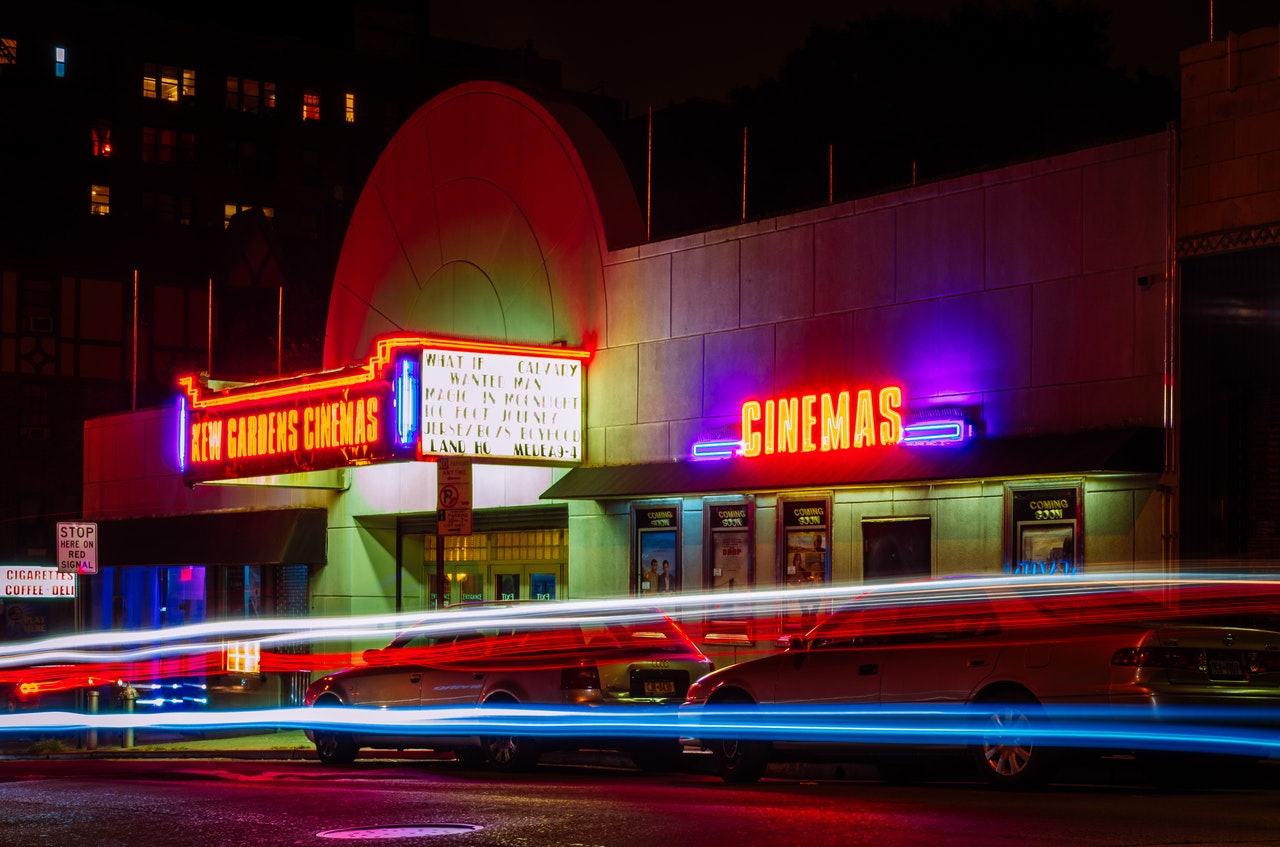 Put simply, digital signage is a medium built to deliver useful information to individuals in physical locations. That's why movie theaters are easily some of the best locations to utilize digital signage.
Needless to say, messaging important information to customers is a massive part of what makes any cinema successful. Things like informing customers about new and upcoming releases, showing them concession stand menu items, or generating more revenue through paid local ads are all much more possible with movie theater digital signage.
With that said, here are the top reasons that movie theaters choose to adopt digital signage. More specifically, the best use cases and the benefits that come with them.
Concession stand digital menu boards
In the past few years, digital menu boards have blown up in popularity in the quick-service restaurant industry. And there are many reasons why.
First, digital menus have been shown to boost sales numbers. And two, they are quick and easy to update in real-time—a huge step up from traditional paper menus that are costly and time-consuming to print out regularly.
These benefits hold true for concession stand digital menus, as well. By installing digital menu boards for your concession stand, your movie theater will be able to show off your food and beverage items in a much more mouthwatering and dynamic fashion, thanks to high-resolution screens and video and motion elements.
And that's not to mention the ability to showcase limited-time promotions or menu specials that can also drive your concession stand sales numbers higher.
Film promotions
Obviously, promoting new and upcoming film releases is an integral part of what movie theaters do.
In the past, this was done mostly with paper movie posters outside of the cinema's entrance and scattered throughout the movie theater itself. While that was a fairly good way of doing things at the time, it doesn't really stack up to what digital signage can offer now.
Screens can be installed at all the locations you once had paper movie posters that showcase upcoming films. Unlike traditional movie posters, these digital posters can incorporate motion graphics and trailer footage as well as the poster design to show off the movie.
On top of that, large video walls, which will surely wow customers, can be installed inside of your theater to advertise the trailers of all your theater's upcoming films.
And by using digital signage software, these trailers can be set to an automatically updating playlist so content never gets stale.
Increase ticket sales with touchscreen kiosks
Digital signage for cinemas is also a great way to increase foot traffic into your theater and, in turn, boost ticket sales.
First and foremost, that's because digital signage attracts eyes like few other things can, which is no surprise considering how hypnotized we humans are by screens. So when you have a network of beautiful digital displays at the front of your cinema, boasting all the films and products you have on offer, then chances are more people will come in and buy tickets.
Secondly, movie theater digital signage offers other unique and compelling ways to engage with customers. One of these ways is—of course—by allowing customers to purchase their tickets at a self-service kiosk, giving them much more convenience while freeing up some of your employee bandwidth.
But touchscreen kiosks shouldn't just stop at letting your customers buy tickets. It should go even further by offering customers the ability to sign up for loyalty or rewards programs through these same interactive screens.
That way, you are much more likely to encourage repeat moviegoers to your cinema.
Additional revenue through advertising
Digital signage screens in cinemas also offer up an additional avenue to earn revenue through selling ad space to local businesses. And trust us, selling the advertising space on your screens won't be a challenge whatsoever.
Just think about it. Potentially hundreds of customers will walk through your theater's doors a day on their way to see a movie. That means a huge number of eyes on your screens.
This makes for an incredibly easy sales pitch to businesses looking to get the word out about their product or service.
More revenue for you, and more eyeballs for them. It's a win-win for everyone involved.
Getting started with movie theater digital signage
Think your movie theater could benefit from installing a digital signage network? Visit TelemetryTV to learn more about how your cinema can go about adopting digital signage.
Visual Communication. Everywhere.
Get started for free. No credit card required.